Our Industry Needs To Step Into The 21st Century
The manufacturing industry is vital to Canada's prosperity. The industry accounts for more than 10% of Canada's total GDP and manufacturers export more than $354 billion a year. This represents 68% of Canada's merchandise exports.
But, there's a problem brewing in the sector. We're seeing it all around us. Canada is falling behind. And we need to do something about it.
Our industry needs a makeover.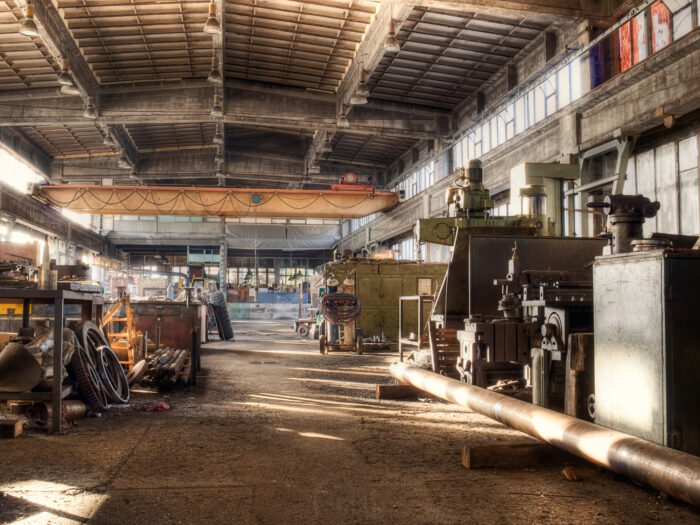 We're investing at Emtek
Emtek is a first-stage alloy processor offering precision cutting and processing of stainless steel, mild steel, aluminum, and exotic grades of metals, plastics, and other materials. Located in Cambridge, Ontario, we see first hand how vital manufacturing is to our local community. This is why we've made significant investments in modern technology and progressive processes.
In 2020, we invested in a state-of-the-art facility, a brand new logo, a new website, and upgrades to key equipment. We want to build a super-efficient company that's about more than just it's owners. We want to appeal to a younger demographic, a more diverse demographic. This is where it starts but we need to go further.
Our industry has grown complacent
We're shocked by what we're seeing across our industry. Some of our peers are using machinery from 40 years ago. When we discuss investments in our website and software systems, they look at us like we're crazy. As a whole, manufacturing has developed a level of complacency that threatens the future of our industry.
There seems to be an attitude of "if it ain't broke, don't fix it." But it is broken. The world's changing. The industry is changing. This is a wake-up call for Canadian manufacturers to say we need to change with it — or risk falling behind.
But, it's not all about complaining. Here are some suggestions we have to build a stronger Canadian manufacturing sector:
Big Incentives for Complete Modernization
We need governments to kick in with big incentives for modernization. This goes beyond just capital upgrades. We need to push companies to modernize on all fronts. This should include ERP systems, sales software, marketing automation, and more. A manufacturing business is more than its people and machines. It's the underlying systems that optimize sales, inventory, processes and marketing. We need to push companies to modernize on all fronts.
Prioritizing Machine Operation as Skilled Trade
Manufacturing has evolved dramatically into machine operation. However, there's a gap in our education system. Machine operators should be designated as skilled tradespeople. It's a highly technical skillset, but at this point, requires on-the-job-training. We need education and apprenticeships. Machine operation is the future of advanced manufacturing.
Build The Cool Factor
Canadians seem to think that manufacturing is dirty grunt work reserved for lower-middle-class workers. But it's not. It's exciting and highly lucrative. I mean, we get to play with robots.
We need to do a better job of building up the cool factor in manufacturing. A modern, technologically advanced facility is a cool place to work. And it should be a great career option for a younger generation.
How do we do it? We invest in the softer side. From a killer website, to better recruitment, to cooler language.

Frustrated Like Us? Let's Talk.
If you're feeling like we are, shoot us an email. Whether you're a fellow manufacturer, policy maker or service provider. We're ready to talk. We'd love to put together a group of likeminded, progressive people looking to transform our industry. Let's start talking about how we can work together to make change happen.
It's time to act. The fate of our sector rests on it.